Miso Pork and Vegetables Stir-Fry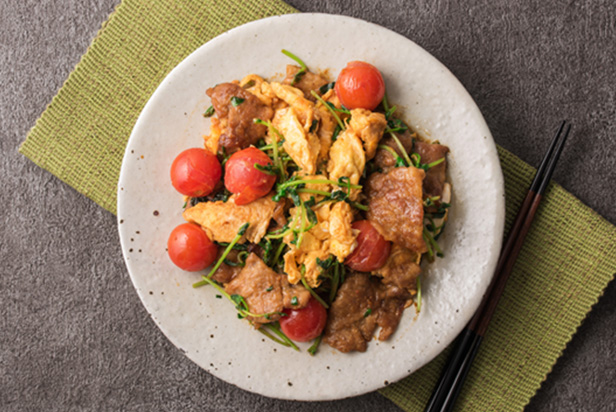 Ingredients (2 servings)
Pork (sliced)

200g

Cherry Tomato

150g

Pea Shoots (or other green vegetables)

30g

Egg

2

Miso

2 tbsp.

Sesame Oil

2 tbsp.

Salt

Properly

Pepper

Properly
Recipe
1.

Cut pork and vegetables into bite sizes.
2.

Put 1 tbsp. of sesame oil in a pan and cook egg first.
3.

Remove cooked egg from the pan.
4.

Put the sesame oil left and cook pork and vegetables with miso.
4.

Put the cooked egg in the pan and stir-fry with salt and pepper.